second-grade Wood-Gleichdickgrinder
The Gleichdickgrinder
extraordinary shape, razor-sharp cutting unit -
Designed and made in Austria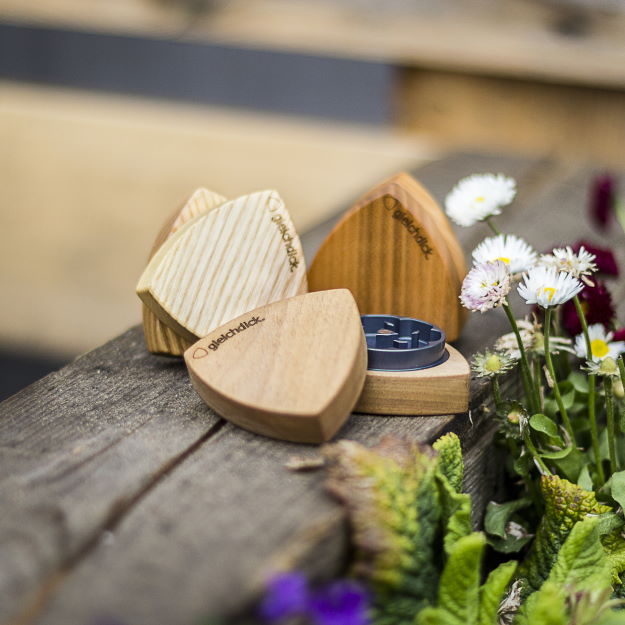 The minimalist design focuses on the essential
and yet stands out from the usual.
Our motto: If you have to, then with style!
The special form -a Gleichdick-is not only chic,
but also allows a particularly efficient power transmission.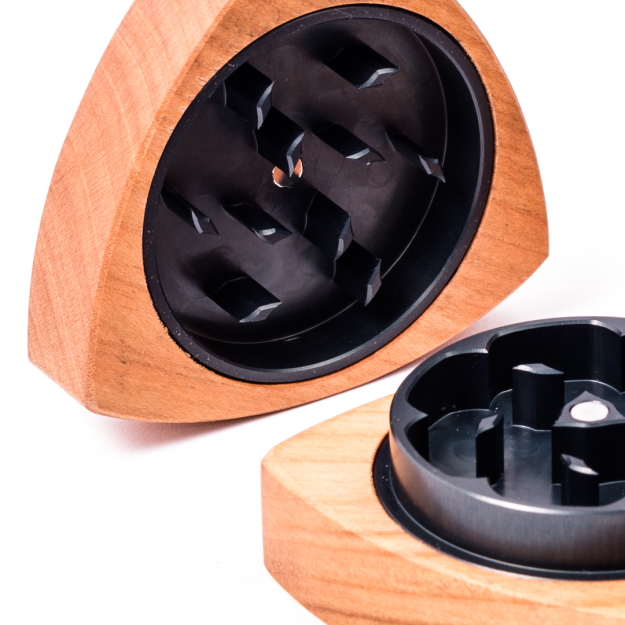 Thanks to our specially developed, razor-sharp cutting unit,
the herbs are actually cut up
and not, as is usually the case, just granted.
This results in the #fluffy consistency of the herbs,
famous for Gleichdickgrinder, even in difficult herbs.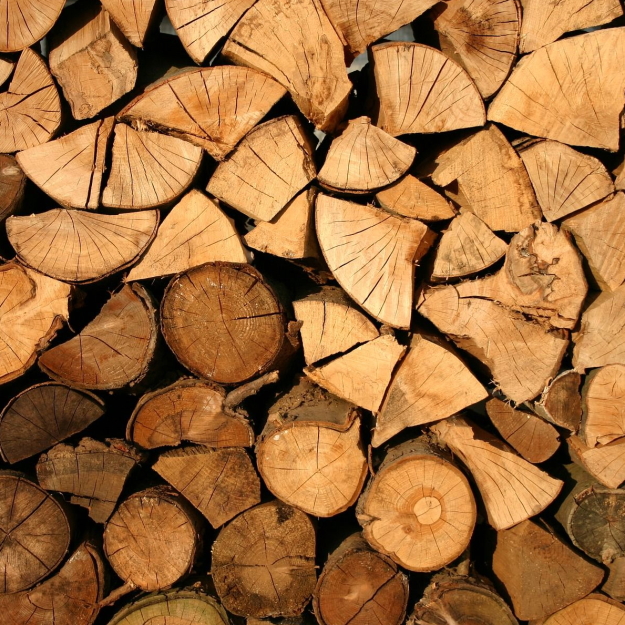 Our wooden grinders are cased with first class Austrian wood.
For the special look and feel we polish them with matte oil wax.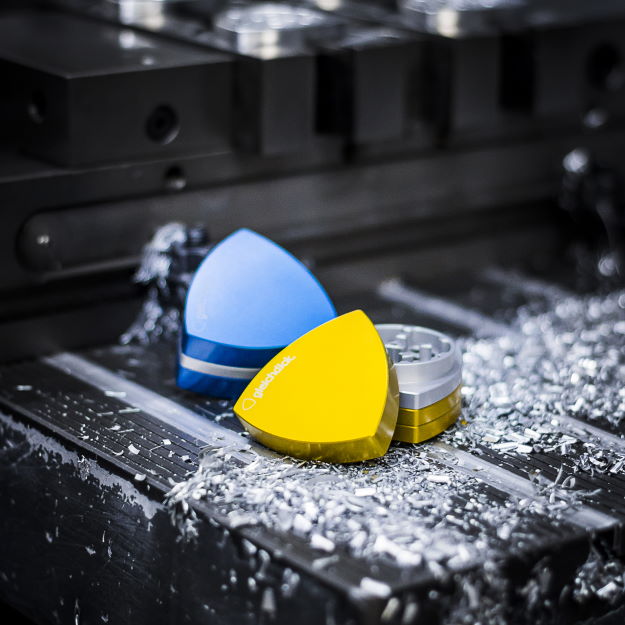 Our grinders are handmade in Austria with much commitment and love.
To ensure the high quality and versatility of our products,
we carry out all production steps in our own workshop.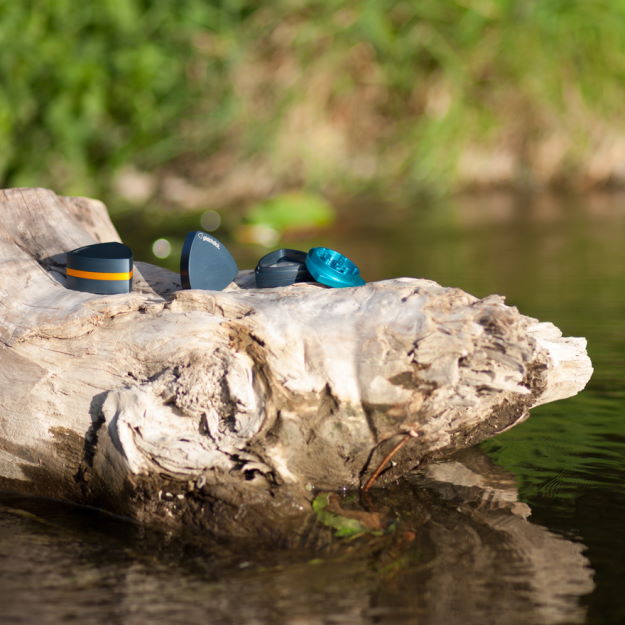 We pay attention to the most environmentally friendly
implementation possible in all production steps.
Therefore, we obtain our energy from 100% hydropower
and operate a wastewater-free anodizing plant.
Our products are packed completely without plastic in regional
and specially for us produced cardboard boxes.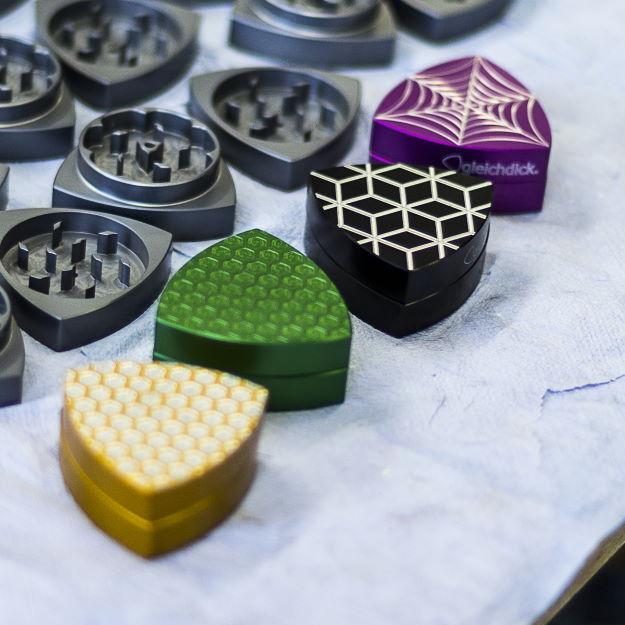 Let your creativity run free!
Choose your favorite color combination in our configurator
and turn it into your individual piece of jewelry
by laser engraving your own design.
---